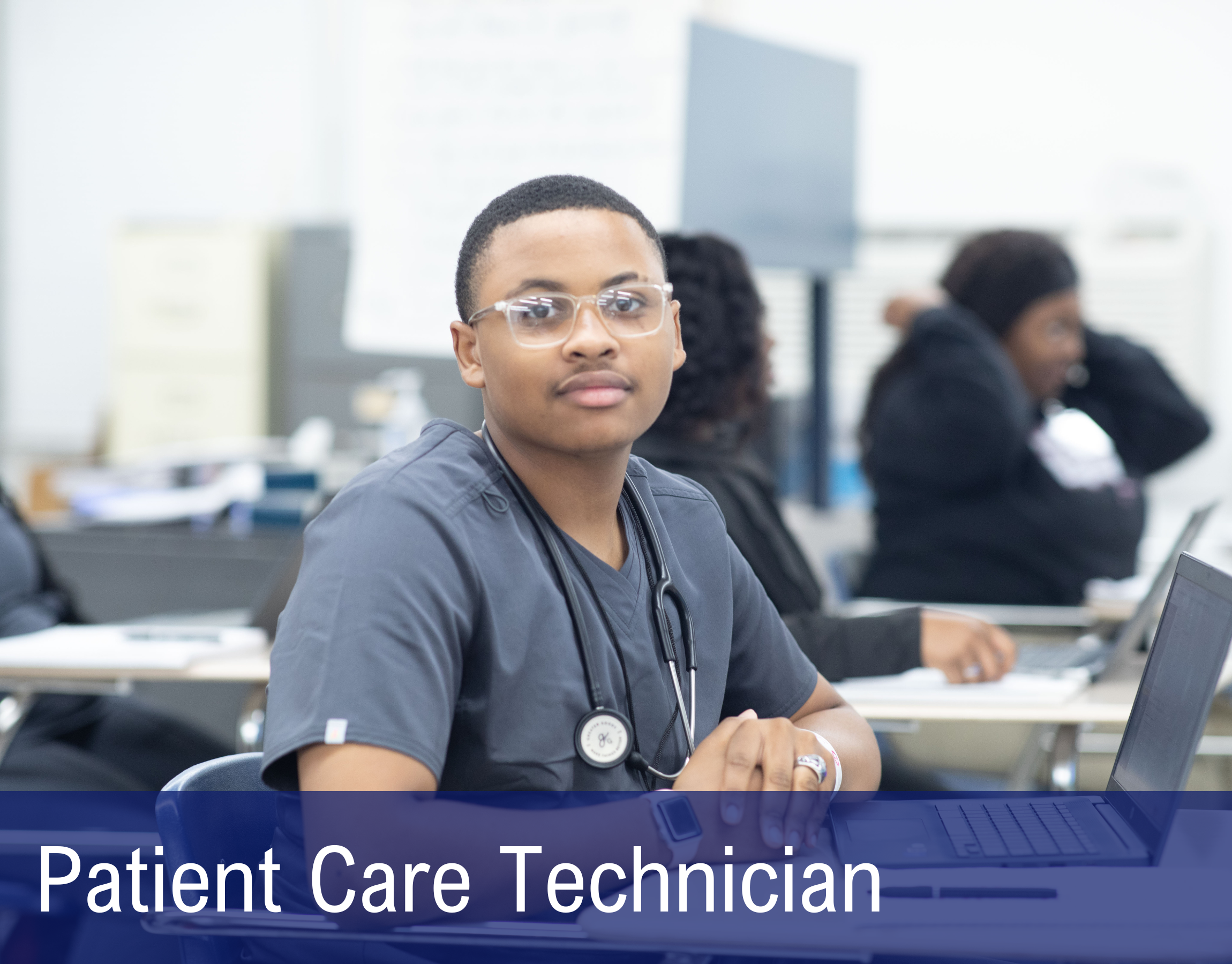 Eunice Career & Technical Education Center
Patient Care Technician
Pathway: Health Sciences
Are you interested in a career in the medical field? Join us at ECTEC to explore your options. Students take both courses in the course of one year. Learn CPR, how to take vital signs, and how to perform basic patient care skills. Students will also learn phlebotomy and EKG as well as the requirements to earn their Certified Patient Care Technician Assistant credentials.
What Are the Primary Job Duties for PCTs?
The day-to-day work of a PCT could include any of the tasks expected of a CNA. In addition, PCTs may:
Administer specific medications

Draw blood for lab work

Operate some medical monitoring equipment

Begin or discontinue specific catheters

Perform and manage wound care

Remove stitches or staples

Administer electrocardiograms

Other duties as allowed
Certification: CPR, Certified Patient Care Technician Assistant (CPCTA)
Earn dual enrollment credits through South Louisiana CommunityCollege and get a head start on your future career.
Requirements
11th and 12th graders

Age 16 by September 1

Up-to-date immunization records

State background check & fingerprinting

State identification card (could be driver's license)

Physical examination obtain through own insurance

TB Skin Test
Average Salary --$15.00/hr