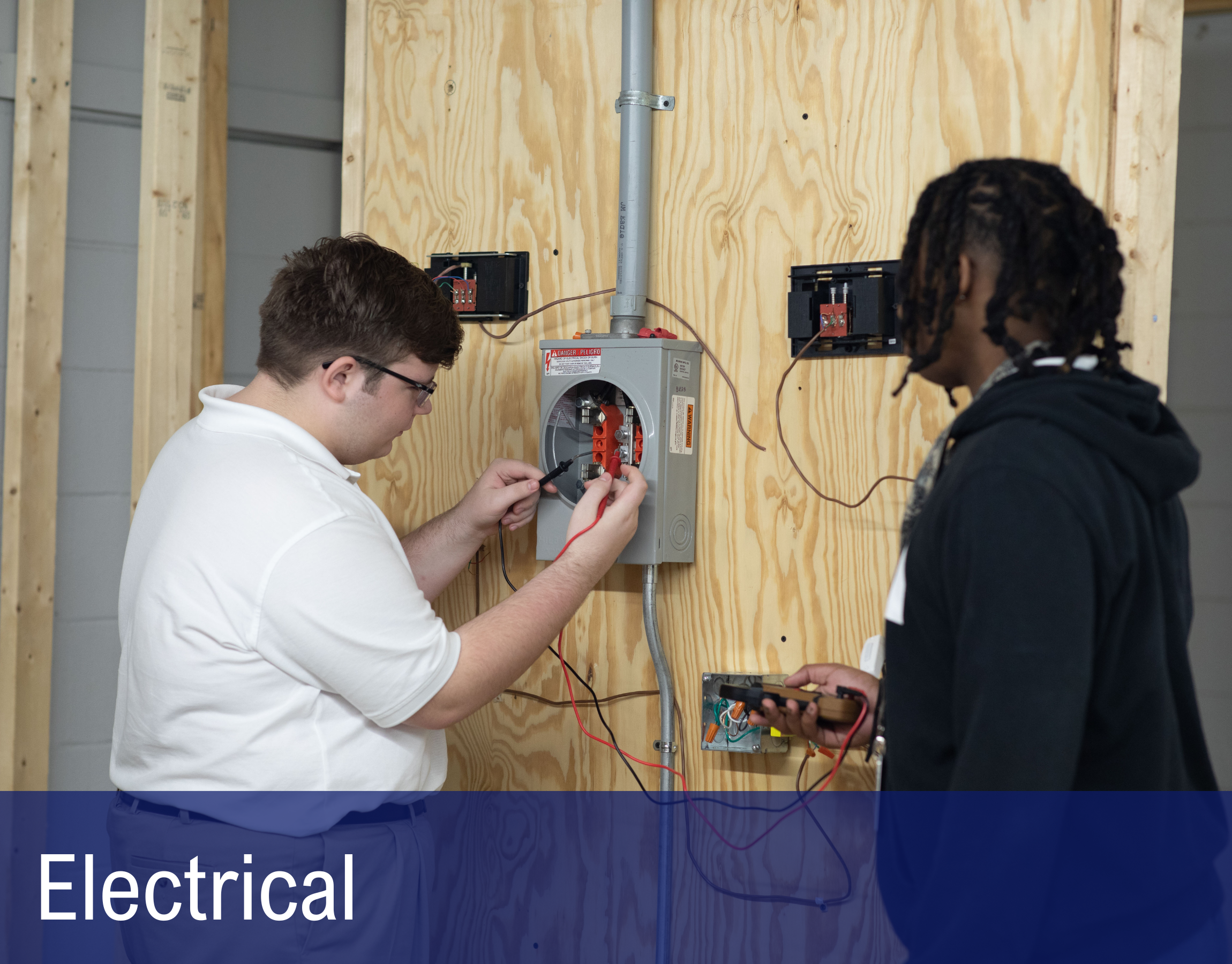 Washington Career & Technical Education Center
Electrical
Pathway: Architecture & Construction
Are you interested in a career in the electrical field?
Join us at WCTEC to explore your options. Learn about voltage, current & resistance relationships, alternating & direct currents in a hands-on training environment from an Electrician. Earn certificates in Electrical Training Alliance (ETA).
Electrical Training ALLIANCE Interim Credential (etA): • Levels 1-3 • Level 4 • Level 5
*Students who enroll in and complete the Fast Forward Pre-apprenticeship Electrical Program may qualify for an internship in Electrical.

Salary: 1ST CLASS TECHNICIAN - $25 - $40 / hour (DOE); APPRENTICE ENTRY - $18 - $20 / hour
Open to grades 10-12 who have taken and passed Algebra I (Fast Forward students, as well as Juniors and Seniors, have priority).