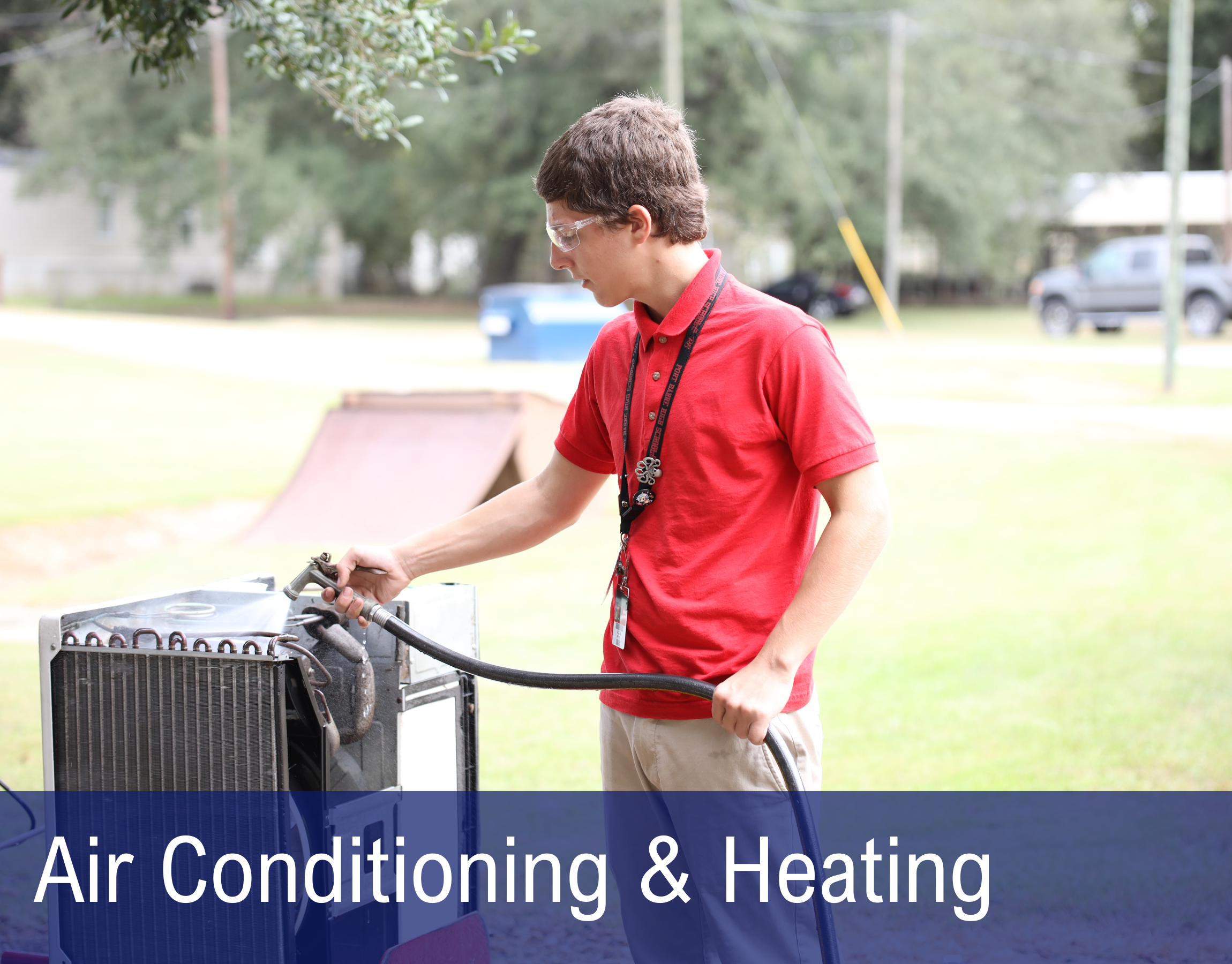 Washington Career & Technical Education Center
HVAC
Pathway: Architecture & Construction
Are you interested in a career in the heating and air conditioning field?
Join us at WCTEC to explore your options. Learn mechanical systems, refrigeration and industrial cooling skills from an HVAC Master Technician.
Dual Enrollment is available through South Louisiana Community College for a Technical Degree and Associate of Applied Science Technical Studies HVAC for those students who declare Fast Forward.

Salary: TECHNICIAN Level 2 - $18 - $45 / hour (DOE); APPRENTICE ENTRY Level 1 - $12 - $18 / hour
Credentials:
EPA Section 608 (Basic)

EPA Section 608 Certification AND Air Conditioning, Electrical, OR Heat Employment Ready
Open to grades 9-12 (Fast Forward students, as well as Juniors and Seniors, have priority).